Agile Software Development, a smart process that moves your project forward
At eVolpe Software House, we take the agile approach to everything. Especially the things we do for our clients.
Take a look at all the stages we will take your project through as you become one.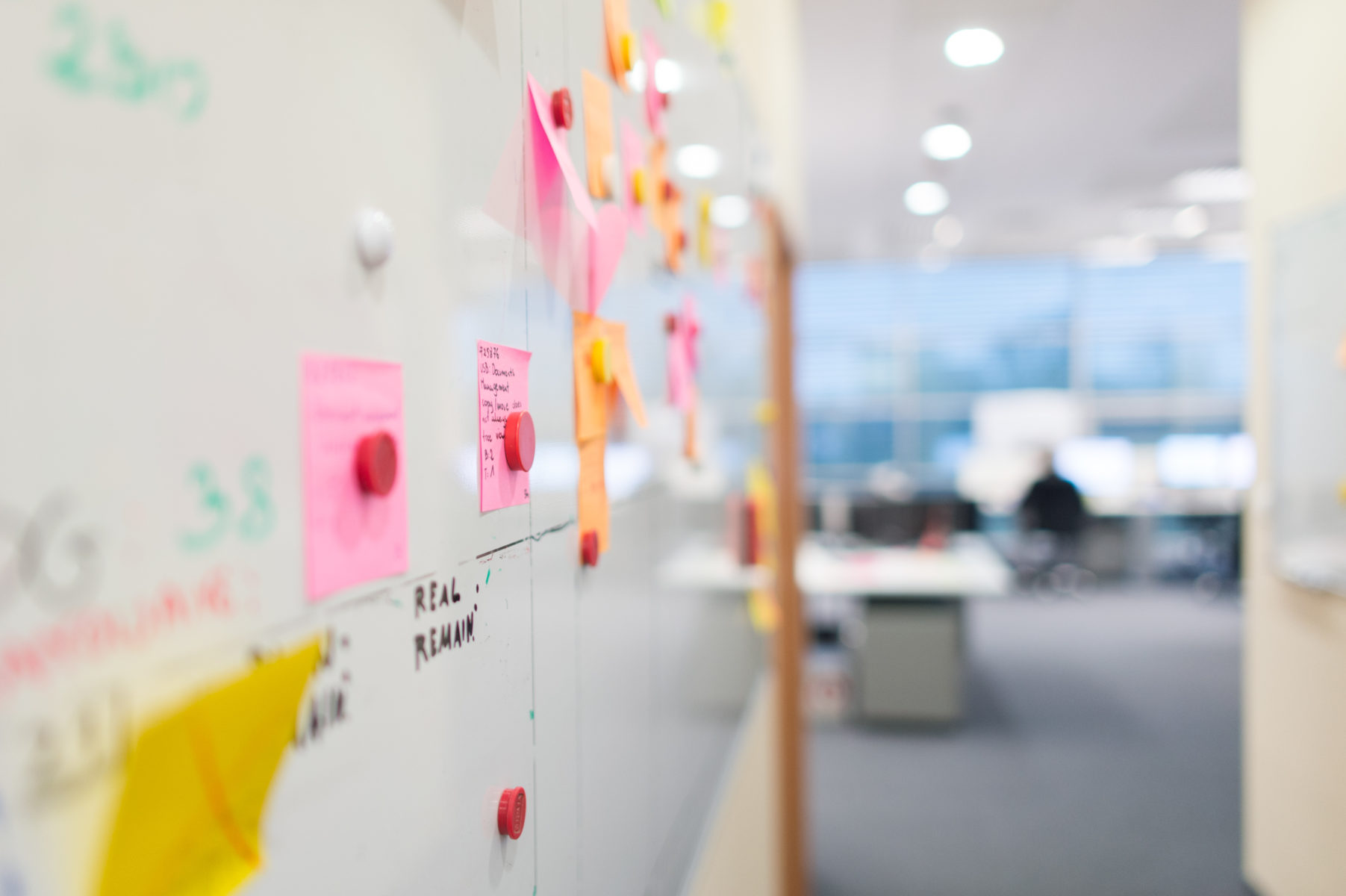 Fine art? Motivational quotes?
Nah, we prefer scrum boards.
As you can see, it is an ongoing process
First, we create a thorough Backlog full of inspiring User Stories. Choose a Product Owner on your end and help us bring them to life. You will be able to steer the development in the right direction.
It is for you to decide about the priorities and to control the budget. We simply make sure, that you get a working piece of software every two weeks.
The essence of Scrum is to adapt to the situation. Especially when your business evolves to meet new customer requirements or when the economy shifts due to an unforeseen event like a global pandemic.
Discovery workshop
Our cooperation starts with a Product Discovery workshop. We want to know all about your business and the requirements you have for the software. That way, we gain an understanding of what is there to develop in your system. We will also advise on necessary features and the preferable approach.
It is when we create a first draft of the Product Backlog. We will then go back to it for inspiration while working on further system's components. Nothing is set in stone, though. You are free to take your project in another direction at any given moment. It is yours to command. Preferably, with a little help of a competent Product Owner on your side.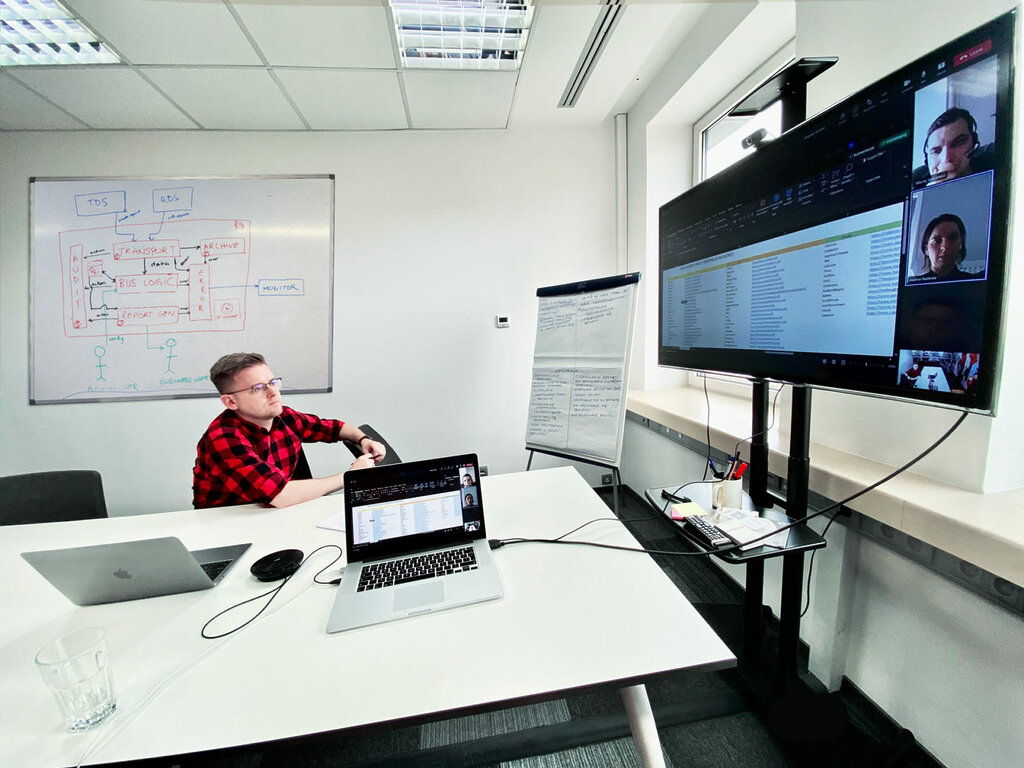 Our analysts can perform workshops
on-site or on-line, you choose.
Product design
In most cases, at the beginning, there is no product to see. In time, we will come up with something entirely new and custom-fit to your specific needs. There is a huge opportunity in that. But how will you know what to expect?
Well, we will prototype everything from scratch. You will receive an interactive mockup of how it will look and work in the system. Everything with the best UX and UI practices in mind. Our specialists will work together to land on the most efficient solution. One that is user-friendly and fits your business like a glove.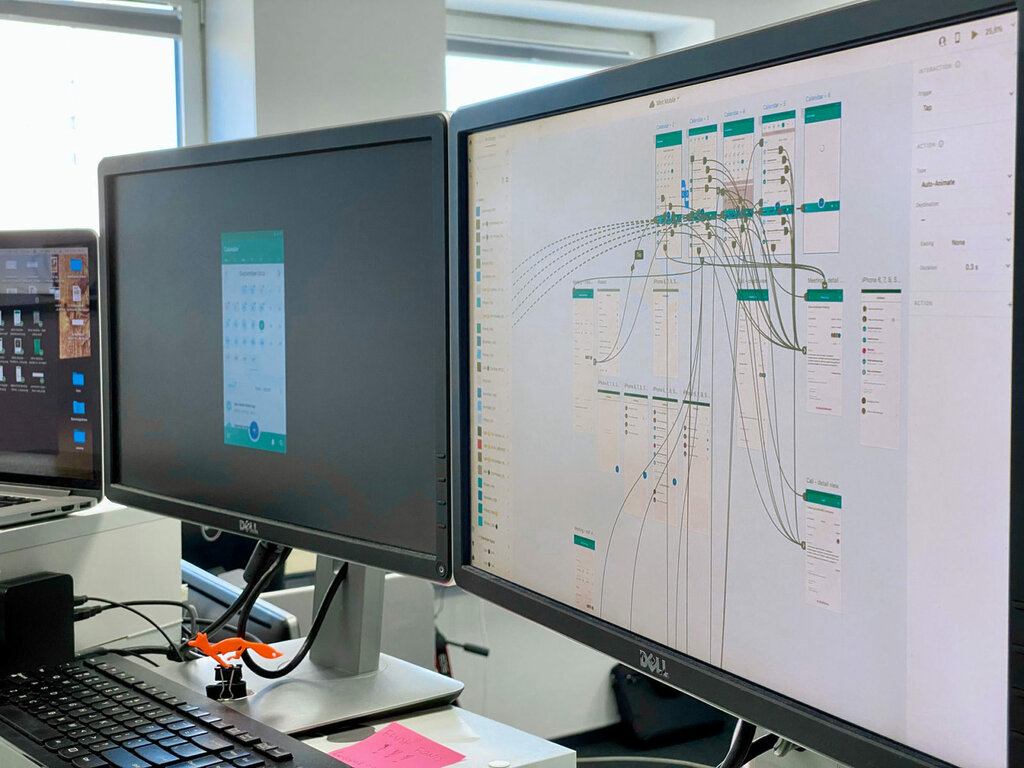 Development & testing
Now it is finally time to start coding! That's our favorite part. And we sure hope it will become a memorable adventure for your organization.
We will ensure that everything goes well by sticking to the daily Scrum routine. To achieve our goals, we will kick-start our days with short Stand-up meetings. We will then discuss our progress and speak of further activities.
Once per Sprint (1-2 week work period), will carefully estimate the workload and give out tasks to properly skilled team members. You will always stay in the loop of what we are currently work on and how much time it will take us to finish.
Remember that you are free to drive your project in any direction you actually need. You are in control of the priorities and the budget spent on new features.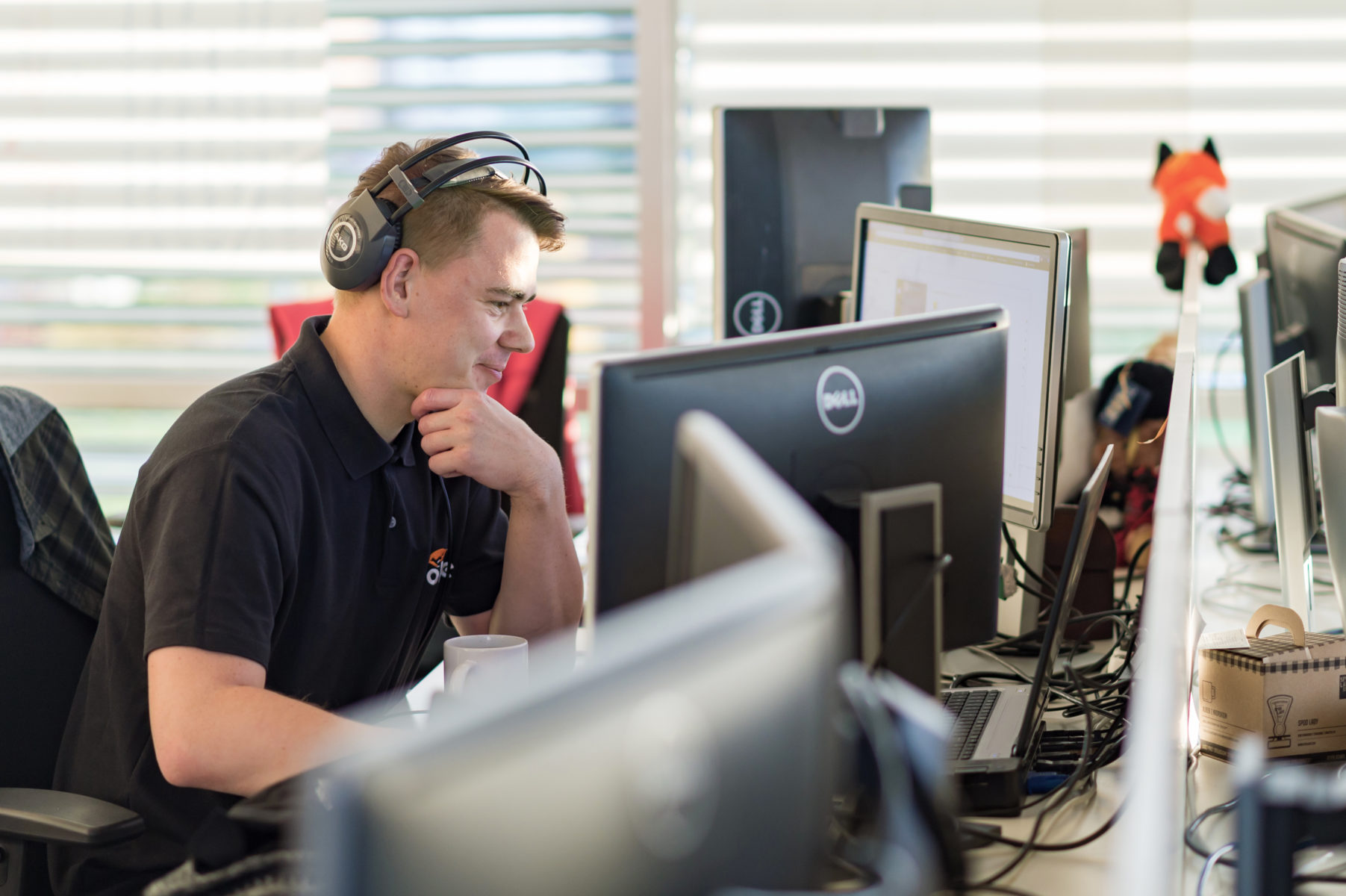 Michał Nowacki
Dev Team Leader
Release
At the end of every Sprint, we will present you with the result of such coding session. You will get the chance to test new features and pass on necessary feedback.
In the meantime, you can already start using your software. We will continue to work on its further development as long as you wish, or we reach the end of the Product Backlog.
Minimum Viable Product

An MVP is the embodiment of the Pareto principle. You are most likely to satisfy 80% of your users' needs with 20% of the functionality. Minimum Viable Product addressed the core requirements that enable your software to get the job done.
The main advantage of this approach is that you can test the market with a much lower initial investment. To use a metaphor, when your goal is to build a cargo van, you can't test the idea with just one wheel, neither with a bicycle. But a rudimentary motor cart will let you do that.
Once the initial feedback comes in, you will be able to further polish and refine your project. That way, you can be sure your end product is going to satisfy 100% of users' needs.
Time & Material
When we work in Scrum, you pay only for the time and materials spent on your project. Of course we will let you know what the top limit for the software you envisioned is beforehand. But things may change as we proceed. And that is totally normal.
Luckily, you are free to change your mind, come up with new User Stories and tell us to abandon other. It is a great advantage of the agile approach.
We will not force any outdated agenda on you. Also, do not expect us to follow a documentation of some sort. You will see for yourself that there is no need for one. An organized Product Backlog will do just fine. And you can easily supervise it with a project management software that we provide.
Let's talk!
Sławomir Wnuk
Head of Sales
Let's talk!