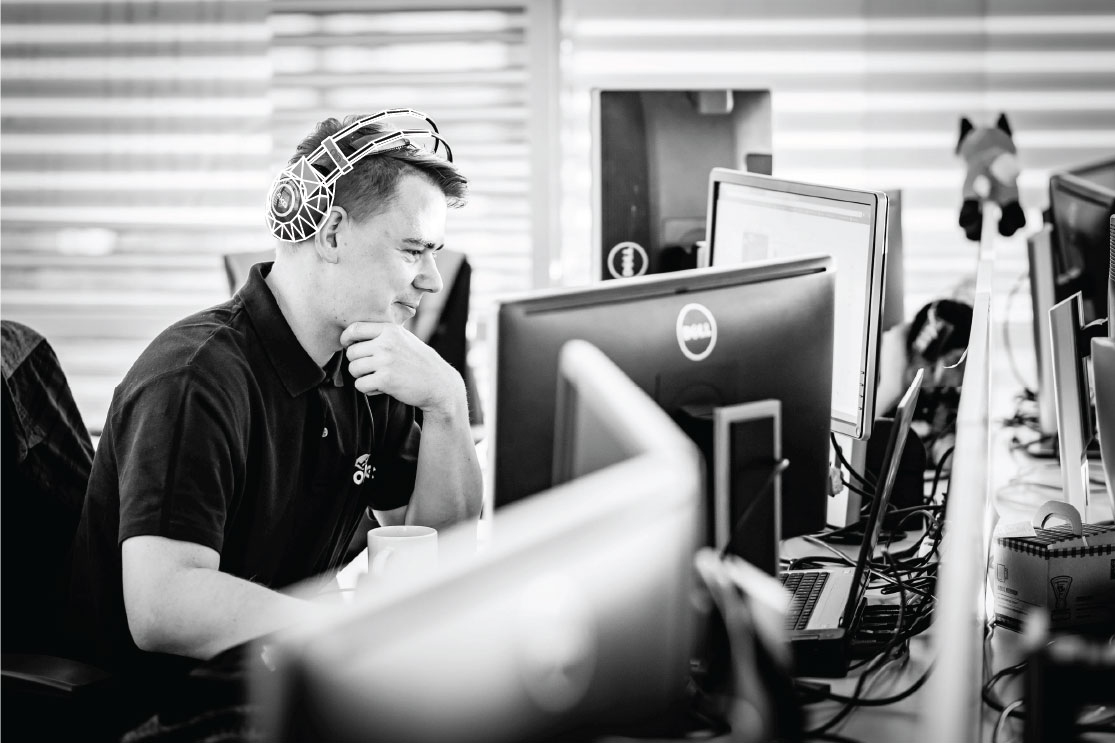 Join us eVolpe Software House
Develop bespoke software for the world of HR. Help us provide holistic Employee Experience across the industry. Become a part of proudly agile organization. Grow professionally and have fun creating exceptional IT solutions.
What's it like to work at eVolpe?
Customers you will get the chance to work with
Scrum it!
The information about what is there to do you will find in our project and time management systems. You can count on us to regularly talk about the progress and requirements of the project. Expect daily Stand-Ups and recurring Planning, Refinements, Reviews and Retro. Such meetings will be done on site in the office or remotely.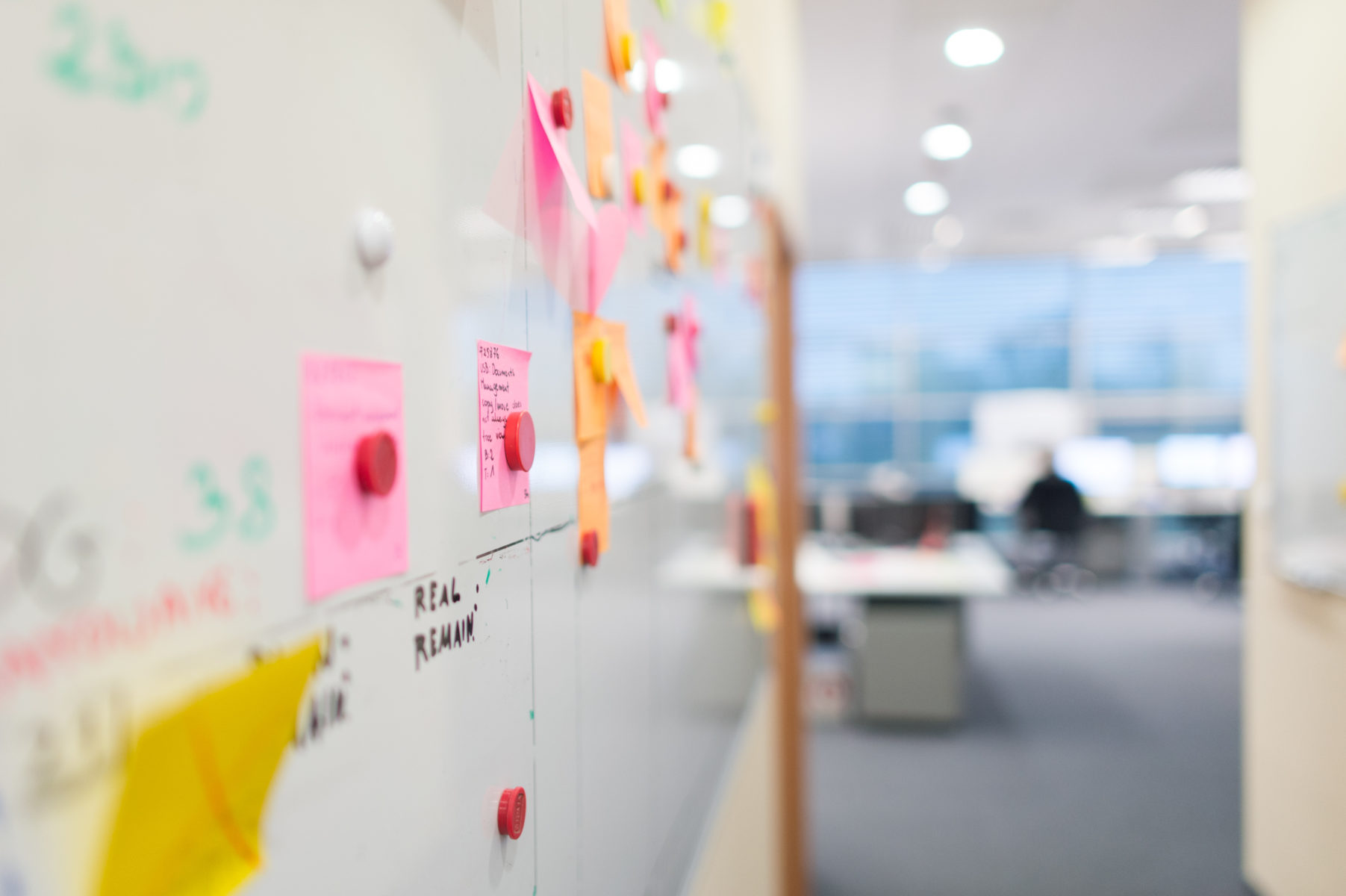 Fine art? Motivational quotes?
Nah, we prefer scrum boards.
Your contract, your choice
Employment contract, self-employment or contract of mandate. Stationary, hybrid or remote working model. Choose the terms you prefer.
You will be working 8 hours 5 days a week. But there is no need to get up with the chickens, if you are not an early bird yourself. For us, it is important that you show up between 8:00 am and 10:00 am and stay until 4:00 pm. If you're a night owl, you are able to finish the tasks in the evening (even remotely if you'd like).
Still studying?
Or do you want to work part-time for other reasons?
We will approach your schedule individually. And even let you take breaks when you need to attend a lecture. Feel free to use our silence zone in order to finish your thesis. A few "A+" essays have already been created in our conference room.
Onboarding – your first moments at eVolpe
Don't worry, we won't throw you into the deep end.
You will start training with employees from various departments. You will also receive support from a buddy and your immediate supervisor. There are clear instructions and an action plan for the first weeks of work. Firstly, you will carry out a training project, and gradually move on to work for our customers. Preferably, in a matter of 1-3 months.
Marek showing Łukasz
how it's done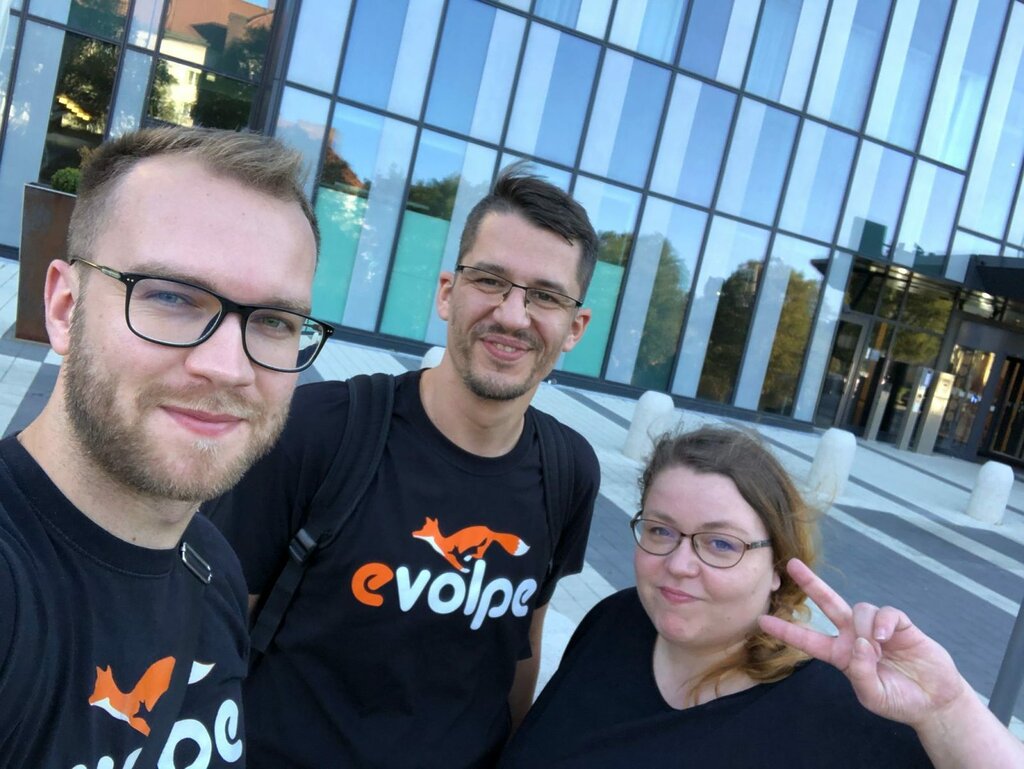 Personal development, eVolpe style
eVolpe Day
1 day a month, which you can spend on expanding your work-related skills. Also, enjoy a tasty meal with the team at the company's expense.
What's New
Monthly presentations of the newest features and developed projects. For everyone to get on the same page.
Conferences
Do you want to take part in a conference, webinar or training? Let us know, we will certainly come up with a solution.
Where will you find us?
Winogrady Business Center, Aleje Solidarności 46, Poznań, Poland
Getting there
Fed up with traffic jams and communication problems? We are conveniently located near the fast tram line and a bus stop. There are also parking spaces nearby, which you can use for free. Look for a building with a Winogrady Business Center name on it.
Neighbourhood
There is a bakery and a pharmacy, a swimming pool and a park close by. You will also find two large supermarkets and two shopping malls.
And in case you forget to bring something for lunch – look out for daily visits from Mr. Sandwich.
eVolpe's office
Our main office is fully adapted for people with disabilities. Additionally, we are able to equip each workplace to meet your individual preferences. A standing desk? A fitness ball instead on a chair? No problem! Tell us about your needs, and we will certainly do something about it.
Home office
Of course, there is also a home office option.
But do you have a pool or foosball table and enough household members to conduct a multi-stage tournament?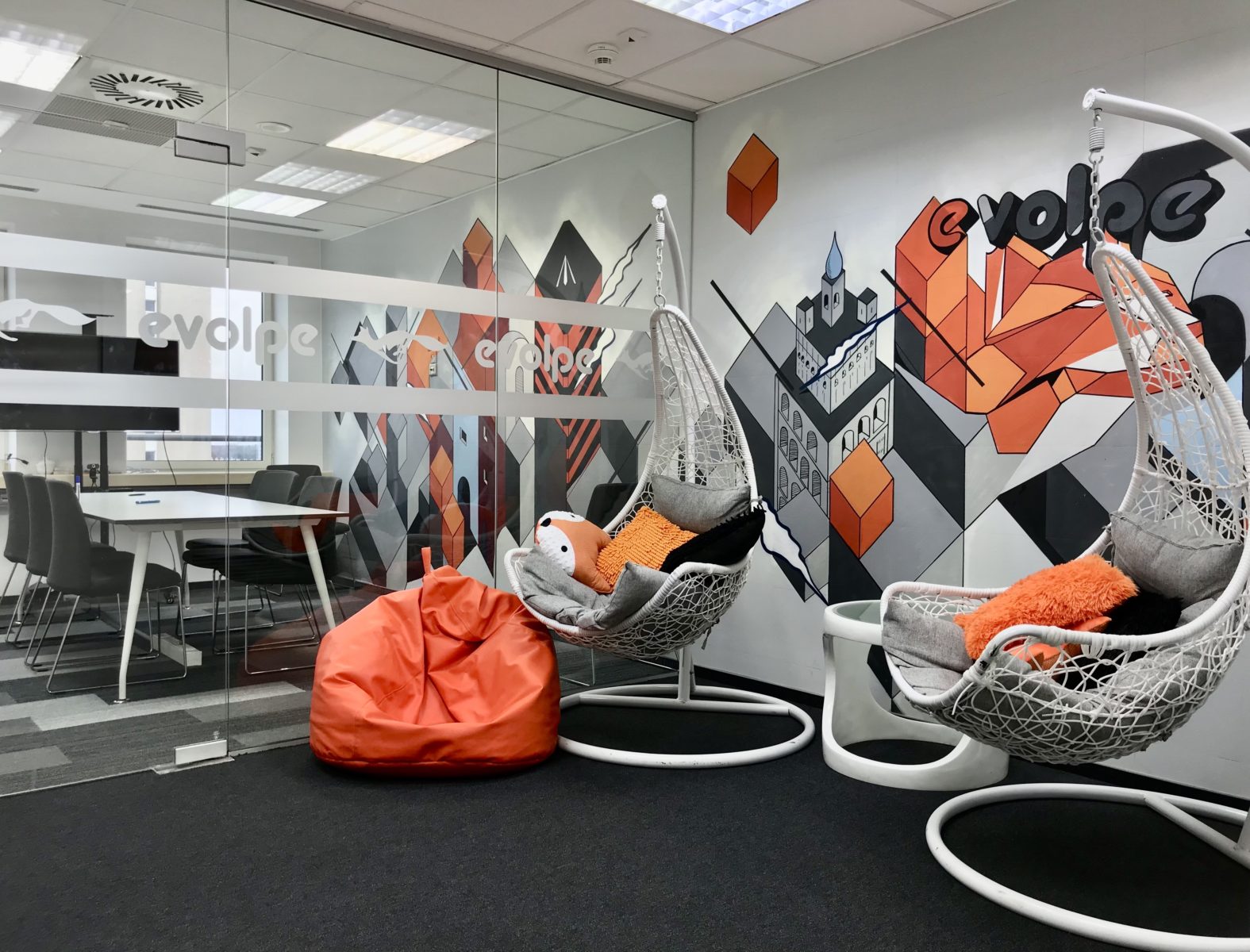 Integration
Expect trips, events and meetings in and outside the office. We celebrate successes together. But if you do not feel like joining the party on a given day – we will only keep on sending invitations your way. Kindly RSVP.
Benefits
Take advantage of private medical care and English lessons. On request, we will also co-finance your Multisport card.
After work…
You can also take part in charity actions such as: Szlachetna Paczka, WOŚP, Poland Business Run, Otwarte Klatki, fundraising for orphanages and even feeding foxes from the local zoo.
Join eVolpe
Junior PHP/JS developer
PHP/JS developer