Product Discovery Workshop
You already know that you need a brand-new software. You are onboard with the idea of digital transformation and aware of its obvious advantages. Great!
Time to decide what is the best solution for your particular need. Let's talk about it during a workshop called Product Discovery!
Product Discovery Workshop – why it matters?
The discovery phase is crucial for understanding the goals and requirements of any product or service. It is ideal to try to come up with those things during a separate workshop. Preferably hosted by an experienced Business/IT Analyst.
With a little help of such professional, you will quickly recognize if there are any ready-to-use solutions available or if it's preferable to kick-start a full-blown development process.
During Product Discovery you will define: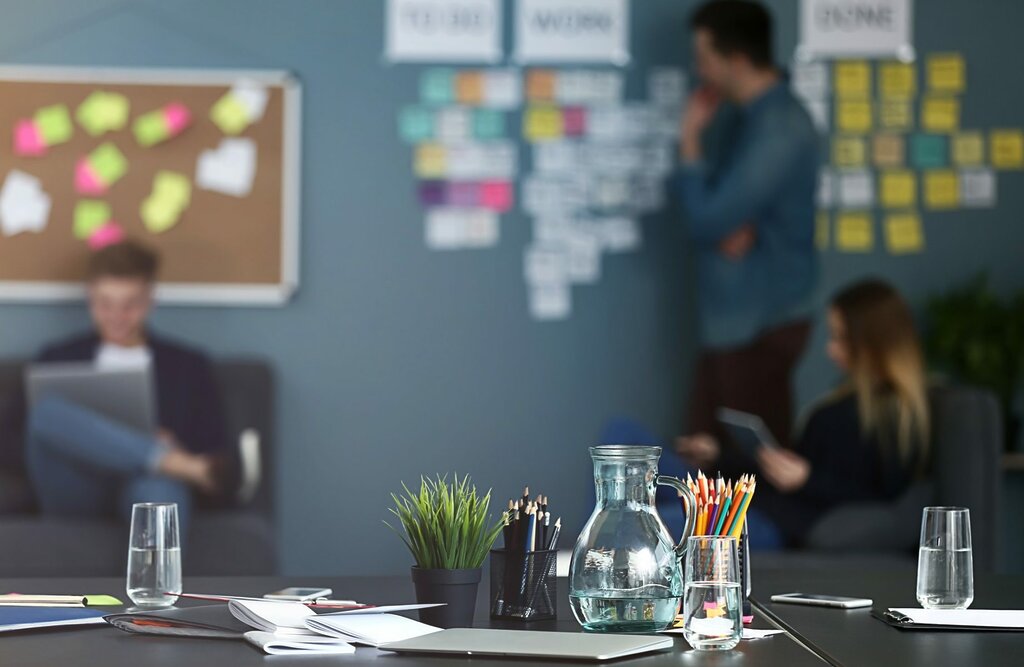 What to expect during Product Discovery?
A Discovery Workshop is a specific activity of the discovery phase. It is when we put all the key stakeholders together in one room (or on one videoconference). Ideally, split over several days, a couple of hours per session.
The main purpose is to define the project objectives, requirements, and expected outcomes. You should come away from it with a clear plan of what needs to be done during the MVP phase.
Key results of Product Discovery
When organizing a project discovery workshop, there are specific results that you should get. It varies from project to project, but the most favored list consists of:
Discovery workshop game plan, tools & techniques
Product Discovery Workshop can happen on-site or online. Let us know what you prefer. We will make sure that the tools and techniques are appropriate.
Value-focused workshop
Depending on where we meet (in person or online), we will use either a traditional or digital white board. Our goal is to make the workshop as interactive as possible. You will be asked to take notes on post-its, grade ideas with magnet markers and move around objectives. The idea is to abandon boring spreadsheets and get creative with not only the content, but also the tool.
The board will help us identify and agree on the key goals for the project. Starting with your typical jobs, we move on to consider most common problems and finally, look for the best, suitable solution = basic requirement for the future system.
It is a simple but effective way of creating a software that responds to personalized needs of users and is easier to adopt in the organization.
Consulting
Apart from being a software house, we also have a lot of experience in business consulting. Have you seen our other website?
It's almost effortless for our professionals to switch roles and become business advisors. They can help you on the spot and figure out the most effective way of working. Inside or outside the software.
It comes in very handy, especially while working with startups. If you're building a new company from the ground up, you will need a proper business plan. We can take a look at that as well and advise you where to look for optimization.
Backlog mapping
Last but not least – we will create a Backlog of User Stories. It is where we'll later look for inspiration about new software features.
The idea is to describe who the user is, what they need, and how it should look like in the system. We will give you access to our project management tool and use it for communication throughout the whole project.
During the workshop, it is crucial to come up with at least a couple of User Stories. Just so we'll know where to start. Further tasks may come from inspiration and from user's feedback. They may also be about bug fixing or backend infrastructure upgrades. At the beginning, though, it is important to end up with a map or timeline of features needed to achieve an MVP, or to uplevel an existing product. So be ready for another round of brainstorming, outlining user stories or use cases and turning them into feature proposals. How about we start now?
Let's talk!
Let's talk!